There's still time to apply to study at CU London this year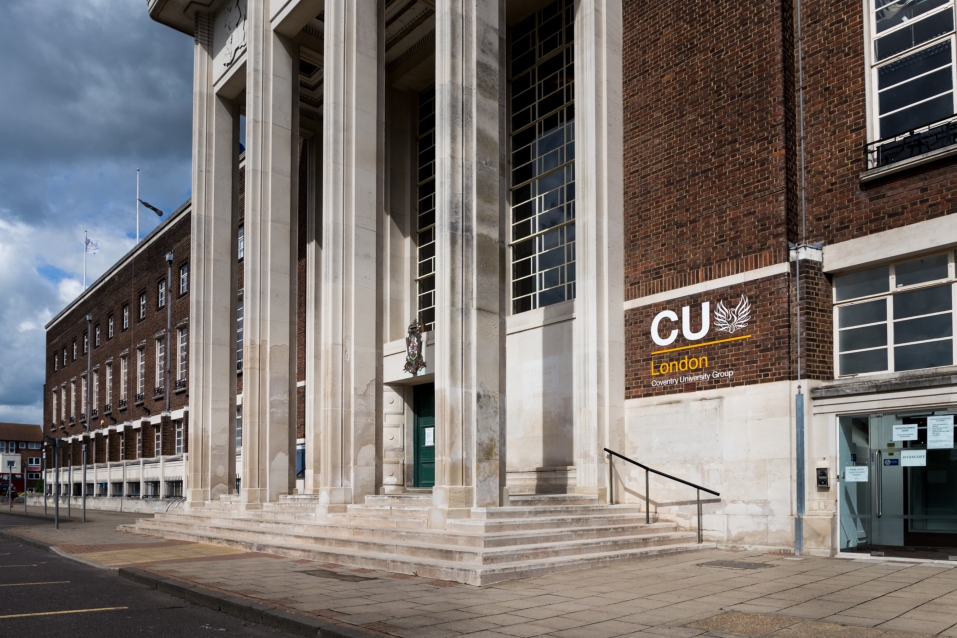 As teenagers around the country nervously await their A-level results next week, students who have yet to decide on their future can still apply to complete a degree course at CU London, Dagenham – the borough's only university campus.
Opened in September 2017, as part of the Coventry University Group, around £4.5 million has been spent on transforming the historic Grade-II listed Civic Centre in Dagenham into a modern, top-quality learning environment. 
The university, which offers a range of affordable courses from law and accounting to engineering and cyber security, is accepting applicants through the Universities and College Admissions Service (UCAS) clearing process.
Clearing matches applicants to courses that have yet to be filled.
Andy Ginn, Associate Pro Vice Chancellor of CU London, said: "We have had a hugely successful first year and look forward to welcoming more students to benefit from our incredible teaching and support over the coming years."
The university offers full- and part-time courses, including flexible weekend and evening learning, to fit around students' lives.
Last year, the number of young people from the borough's schools and Barking and Dagenham College going into higher education increased 15 per cent compared to 2016, with 817 18-year-olds heading off to universities.
Councillor Evelyn Carpenter, Cabinet Member for Educational Attainment and School Improvement, said: "We are very fortunate to have such a well-established, well-respected university provider such as the Coventry Group offering flexible, affordable degree courses right here in our borough – who needs Durham or Dundee, when you have CU London in Dagenham."
The Coventry University Group is one of the leading universities in Europe and retained its title of the UK's top modern university for the seventh consecutive year in the Guardian university guide 2019.
CU London will be hosting a free open day for prospective students between 10am and 2pm on Saturday 18 August at the Dagenham campus.