Tossed cigarette costs Dagenham driver £1,500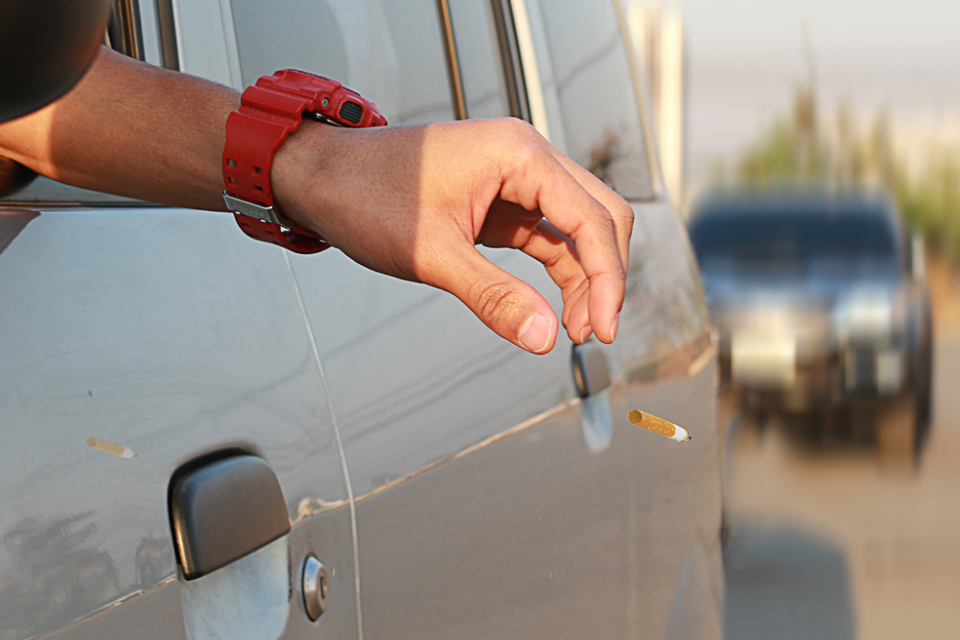 A Dagenham driver has been ordered to pay almost £1,500 after throwing a cigarette end out of the car.

The driver of Shyra Knight's car was spotted by an eagle-eyed Barking and Dagenham Council enforcement officer last February committing the offence on Ripple Road, Barking.

Littering falls under Section 87(1) of the Environmental Protection Act 1990 and carries a fine of £150.

As the registered owner of the blue Vauxhall Corsa, Knight was required, under Section 17 of the Greater London Council's General Powers Act 1972, to provide details of who was behind the wheel at the time, which would allow the littering fine to be issued.

However, she failed to do so and was summoned to court.

Knight, of Fitzstephen Road, did not attend the hearing at Barkingside Magistrates Court on Tuesday, 9 February, where she was ordered to pay £1,470.18 in fine, costs and a victim surcharge.

Councillor Margaret Mullane, Cabinet Member for Enforcement and Community Safety, said: "The simple fact is littering is littering, and we will not stand for that in Barking and Dagenham, no matter what form it is in.

"If this person had just used a bin instead, we wouldn't be discussing this today. Cleaning up after other people is a waste of taxpayer's money – money that could be better spent elsewhere.

"I hope this case sends a strong message to others. If you don't want to pay the fine, don't do the crime."

The council has been waging a war on grime crime in recent years and publishes a fortnightly online video series called 'Wall of Shame'.