Volunteers needed for new community food clubs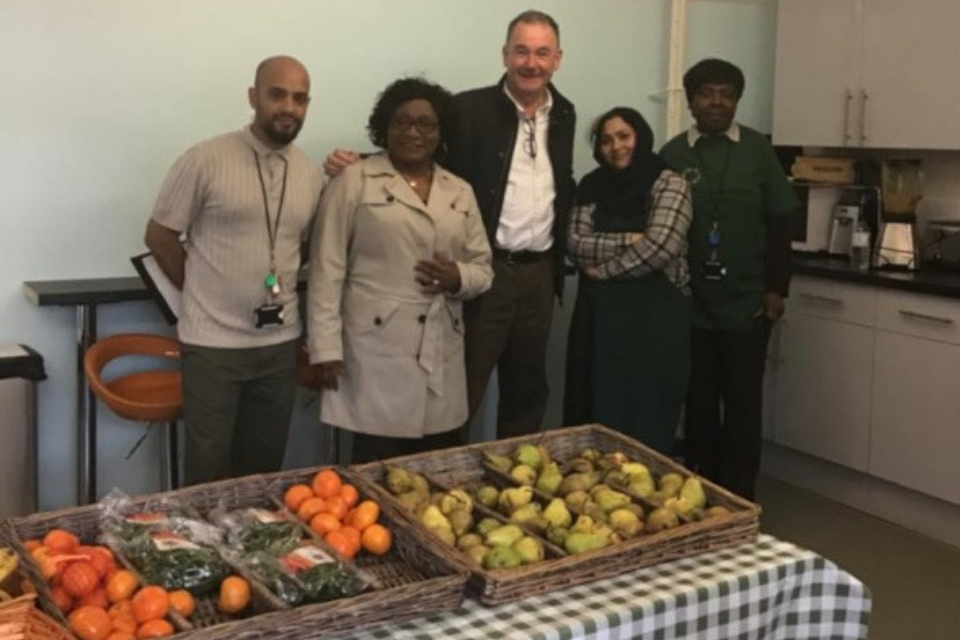 Two more community food clubs are set to open in the Mark's Gate and Alibon areas of the borough following a successful pilot at the William Bellamy Children's Centre which opened last October.
The community food club allows its members access to £20 worth of groceries per visit for a membership fee of £3.50.
The clubs are run by council staff and a team of volunteers. Volunteers are needed for a range of roles including working in the shop, helping set up and carrying out administrative tasks. Homes and Money Hub volunteers are also needed to complete assessments and registrations with residents. Travel costs are paid for both positions.
Volunteer drivers are also needed to pick up deliveries from local supermarkets. For this role, petrol and additional insurance costs are covered.
Councillor Sade Bright, Cabinet Member for Employment, Skills and Aspiration who last week visited with the local MP, Jon Cruddas said: "This service is working with 45 residents who between them, have made 296 visits, saving themselves £4,884 in grocery costs so far.
"We are looking for volunteers for the two new clubs –if you want to help others in the community in your spare time, learn new skills or gain great work experience for your CV, then volunteering may be just right for you. I look forward to our residents putting themselves forward."
If you are interested in any of the volunteering positions, visit