Watch out for the coronavirus crooks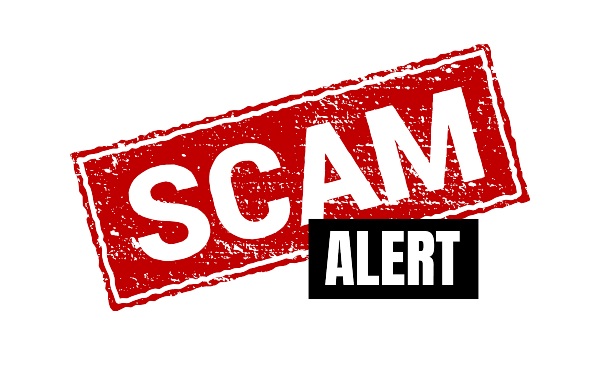 Residents of Barking and Dagenham are being put on the alert and are being encouraged to be wary of scammers and fraudsters during the coronavirus outbreak.   
Unfortunately, in difficult times such as this, there are some people who try and exploit others and in the last week, the council has been made aware of a number of scams targeting the most vulnerable in the community.  
A number of scams have been attempted in the borough – these have included someone trying to pass themselves off as the council to obtain a resident's details, despite the fact they do not own a business, and incidents where fraudsters have faked identification claiming they are from the council to access resident's homes and scammed them out of a large amount of money.  
The council is asking all residents to be extra vigilant during the coronavirus outbreak and if they're approached unexpectedly to remember to:  
Stop: Taking a moment to think before parting with your money or information could keep you safe.  
Challenge: Could it be fake? It's ok to reject, refuse or ignore any requests. Only criminals will try to rush or panic you.  
Do not click on links or attachments in unexpected or suspicious texts or emails.  
Confirm requests are genuine by using a known number or email address to contact organisations directly.   
Contact Consumer Advice if you think you've fallen victim to a scam. 
Councillor Margaret Mullane, Cabinet Member for Enforcement and Community Safety said: "It's really sad to hear that some people out there will target people, an especially the vulnerable, in what is such a difficult time for us all.   
"Residents should please check and double check before giving out their details over the telephone or allowing people into their homes. If unsure, they should contact the council as this is something we will not stand for and we will investigate." 
Due to the coronavirus outbreak, several new scams have risen to the surface across the country such as:  
Fake and counterfeit goods  
The only real source for coronavirus testing kits is the NHS, so don't accept people trying to sell you them.  
Keep an eye out for people trying to sell fake hand santisers or masks online or door-to-door. These products can often be dangerous and unsafe, with some containing products that have been banned for human use.  
Doorstep crime  
Criminals have been targeting the elderly and vulnerable and offering cleaning and shopping services. They often take the money and don't return.   
Online scams   
Email scams have been tricking people into opening malicious attachments, which have put people at risk of identity theft including personal information, passwords, contacts and bank details. Some of these emails have lured people to click on attachments by offering information about people in the local area who are affected by coronavirus.  
If you're aware of a scam or suspect fraud, please report it to Consumer Advice on 0808 223 1133.