Women's Empowerment Awards highlight extraordinary achievements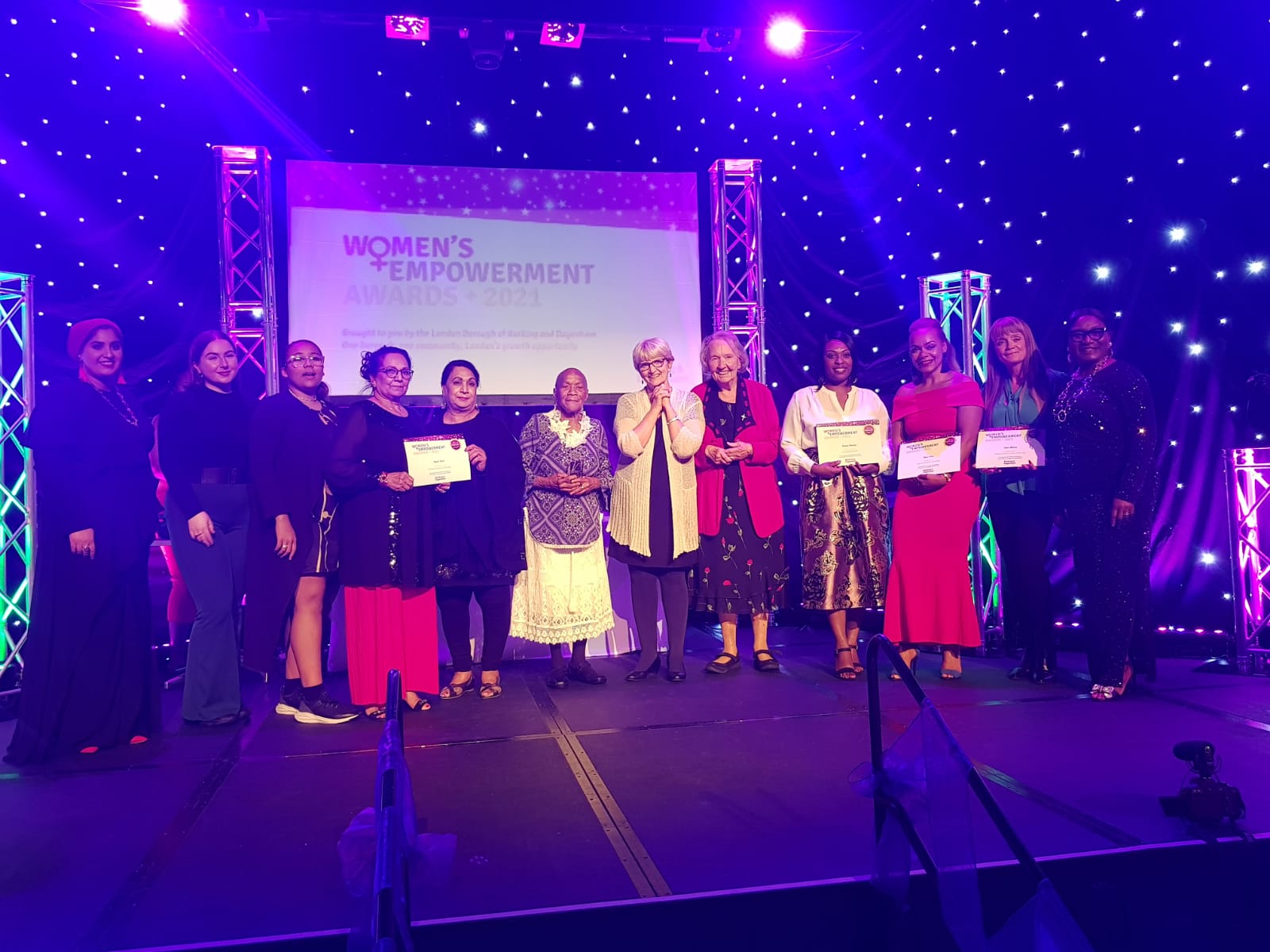 The Women's Empowerment Awards 2021 ceremony, in its sixth year is recognising and celebrating the outstanding achievements and hard work of women from across the borough.
The finalists were chosen by a panel of judges who also had the hard task of choosing ultimate winners for the eight categories. The women were celebrated on Thursday (30 September) at a ceremony at The Broadway Theatre, Barking.
Councillor Sade Bright, Cabinet Member for Employment, Skills & Aspirations and Member Development, said: "I am extremely proud of these awards and events like these give me immense joy. I'm proud that our borough continues to recognise the contributions of women, who are very often unsung heroes, making huge impact in the lives of others. This is the sixth Women's Empowerment Awards, I hope nights like these inspire future generations knowing that their achievements will be recognised, and recognised loudly"
Deputy Leader and Cabinet Member for Community Leadership and Engagement, Cllr Saima Ashraf, said: "I am delighted that this year we're back in person, and nothing could stop us from honouring the amazing and inspirational women of our borough. I always find it very humbling and insightful to hear the heroic stories of inspirational local women. It gives me real pride and excitement for the future generations that will be able to flourish and prosper with amazing role models in Barking and Dagenham."
This year's winners are:
Business Woman of the year - Carole Pluckrose
Female Parent/Carer of the year - Veronica Walsh
Female Volunteer of the year - Evelyn Karstadt
Jodie Chesney Young Woman of the year - Kayleigh Dobinson
Women's Community Group of the year - Hum Dum
Leadership award - Nikki Watson
Outstanding Woman of the year - Carole Pluckrose
Anne Estlea Lifetime Achievement award - Joan Brandon, CEO of Volunteer Bureau