Work with us to keep our borough clean – council launches campaign to clean up Barking and Dagenham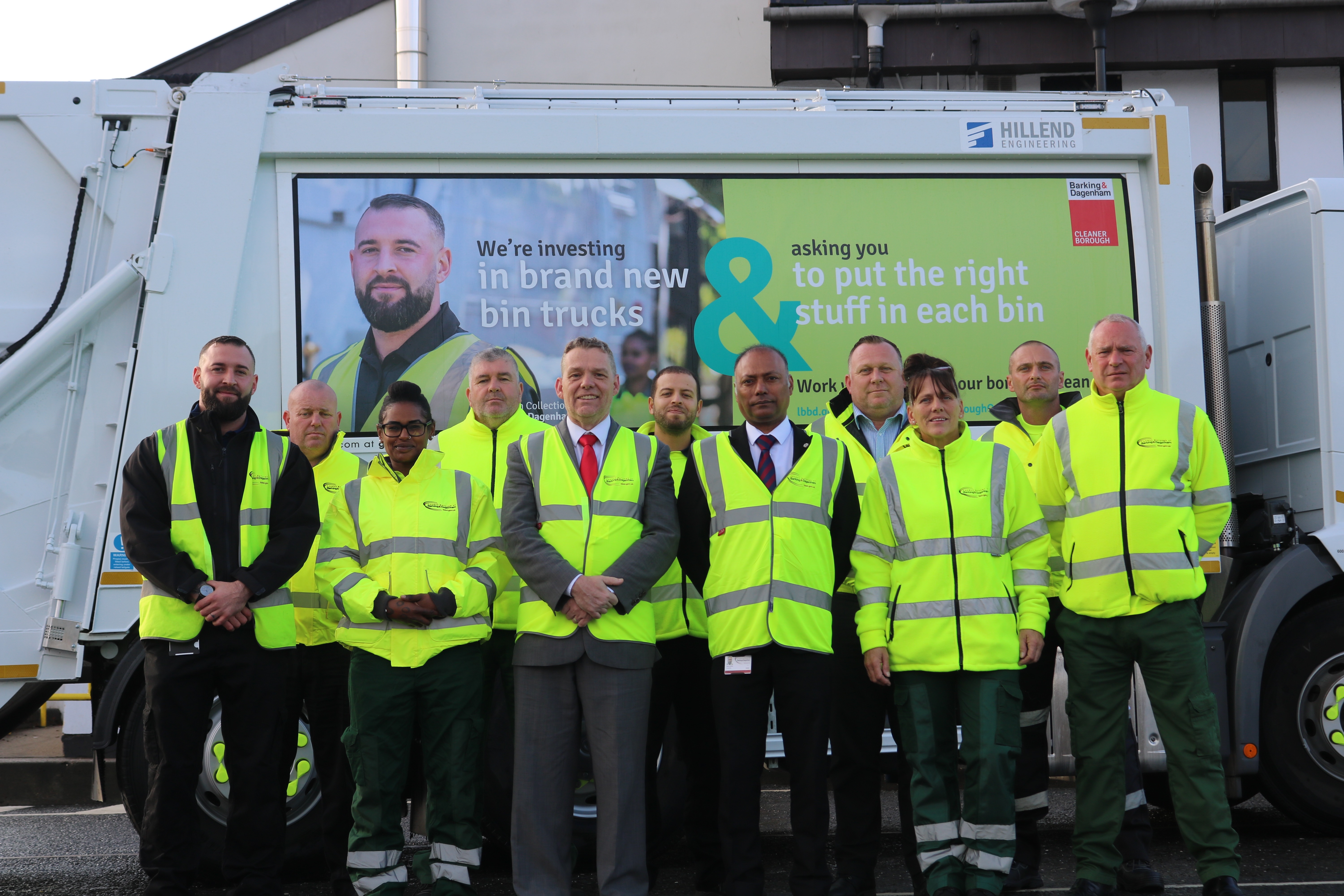 Everyone has a part to play in keeping the borough clean – that is the message from Barking and Dagenham Council as it launched a new campaign to stamp out grime crime this week.
 
The 'Cleaner Barking and Dagenham' campaign hopes to tackle littering, overflowing bins, fly-tipping, and dog fouling. 
 
It comes as the council is investing more than £10million in new vehicles to clean up the borough, including 18 new trucks to help speed-up the collection of over 117,000 bins that get emptied each week. 
 
A guide urging residents to do their bit to help keep the borough clean by reporting fly-tips, booking bulky waste collections and making sure they put rubbish in the correct bin is also being distributed to every household in Barking and Dagenham to coincide with the campaign launch.
 
Currently around 25 per cent of the borough's waste is recycled, but the council is committed to increasing this figure to help hit London's recycling and carbon reduction targets.  
 
Councillor Syed Ghani, Cabinet Member for Public Realm, said: "We know a clean and tidy borough is important for our residents and that's why we're investing over £10million in new vehicles.
 
"Lots of people are already making extra effort to keep their local street and area clean. We want this campaign to appeal to people who don't realise the consequences of them dumping rubbish on the street, or who don't understand that actually, a lot of their waste can be recycled."
 
As part of the launch of the campaign, scores of council staff and local councillors will take part in litter picking events across the borough this week. 
 
For people who want to host their own clean-up operation, the council has pledged to make it easier by providing equipment and bags.
 
Cllr Ghani added: "We are determined to clean up our borough, but we need everyone to support us and work with us to do it and maintain it, otherwise no matter how much money we spend, we will always be fighting a losing battle against grime crime.
 
"Residents can help by putting the right stuff in each bin or reporting fly-tips and eyesore gardens online – and while some grime crimes might take longer for us to resolve because of legal processes we have to follow, rest assured we do listen and do take every report seriously."
 
In May this year, the council announced new tougher penalties for anyone caught fly-tipping or littering. It also posts regular videos of people caught dumping rubbish on its Wall of Shame - to deter people and encourage others to confidentially report anyone they recognise.
 
Last year the council handed out 1,379 grime crime fines. This includes one earlier this month, which saw an Ilford man hit with a £200 fine after discovering fly-tipped waste in Barking and Dagenham that was addressed to him. 
 
Residents can find out more information about the campaign by visiting CleanerBD.
#CleanerBD